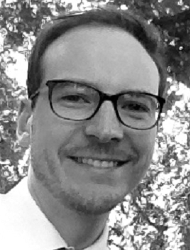 Dr. Lutz Nuhn
Junior Group Leader
Max-Planck-Institute for Polymer Research
Ackermannweg 10, 55128 Mainz
E-mail
Web page
Research Interests
At the interface between materials chemistry and life science we want to design novel polymeric drug delivery systems and study their potency to improve pathogenic phenomena in living cells and tissues. Thereby, our primary research interests focus on the design of nano-sized vaccines and anti-cancer immunotherapies. For this purpose, we develop well-defined block copolymers with self-assembling and responsive properties. The resulting nano-sized carriers can sense various stimuli including temperature, pH or light and provide reactivity to amino acid residues as well as specific receptor binding properties. Key feature of them is their biodegradability towards nanoparticle disassembly under physiologically relevant conditions over time. Towards the development of vaccines against insidious intracellular pathogens and cancer we utilize these nanocarriers for engineering selective immune-responses in vitro and in vivo. Moreover, novel strategies to modulate the immune regulatory properties of the tumor microenvironment are investigated, too, in order to combat cancer via next generation nano-immunotherapeutics.
Key techniques: organic synthesis, polymer and nanoparticle synthesis, characterization and functionalization
Research system/organism: block copolymers, polymeric nanoparticles, peptides, proteins, nucleic acids and small molecules.
Five Most Relevant Publications
Lutz Nuhn, Markus Hirsch, Bettina Krieg, Kaloian Koynov, Karl Fischer, Manfred Schmidt, Mark Helm, Rudolf Zentel – Cationic Nanohydrogel Particles as Potential siRNA Carriers for Cellular Delivery, ACS Nano 2012, 6, 2198-2214.
Sebastian Hartmann, Lutz Nuhn, Björn Palitzsch, Markus Glaffig, Natascha Stergiou, Bastian Gerlitzki, Edgar Schmitt, Rudolf Zentel, Horst Kunz – CpG-Loaded Multifunctional Cationic Nanohydrogel Particles as Self-Adjuvanting Glycopeptide Antitumor Vaccines, Advanced Healthcare Materials 2015, 4, 522-527.
Leonard Kaps, Lutz Nuhn, Mishah Aslam, Alexander Brose, Friedrich Foerster, Sebastian Rosigkeit, Patricia Renz, Rosario Heck, Yong Ook Kim, Ingo Lieberwirth, Detlef Schuppan, Rudolf Zentel – In Vivo Gene-Silencing in Fibrotic Liver by siRNA-Loaded Cationic Nanohydrogel Particles, Advanced Healthcare Materials 2015, 4, 2809-2815.
Lutz Nuhn, Sebastian Hartmann, Björn Palitzsch, Bastian Gerlitzki, Edgar Schmitt, Rudolf Zentel, Horst Kunz – Water-Soluble Polymers Coupled with Glycopeptide Antigens and T-Cell Epitopes as Potential Antitumor Vaccines, Angewandte Chemie International Edition 2013, 52, 10652-10656; Angewandte Chemie 2013, 125, 10846-10850.
Lutz Nuhn, Nane Vanparijs, Ans De Beuckelaer, Lien Lybaert, Glenn Verstraete, Kim Deswarte, Stephan Lienenklaus, Nikunj M. Shukla, Alex C. D. Salyer, Bart N. Lambrecht, Johan Grooten, Sunil A. David, Stefaan De Koker, Bruno G. De Geest – pH-Degradable Imidazoquinoline-Ligated Nanogels for Lymph Node Focused Immune Activation, Proceedings of the National Academy of Sciences 2016, 113, 8098-8103.